This is an older story, who did her rounds and even did her part in getting me into graduate school. Enjoy a little childish fantasy today. I cry every time I read it.
Luke McDermott was a summertime Dad. To be specific, he was Faye McDermott's Dad during summers, half the holidays and sometimes a stray weekend or two here and there. But in all fairness, she told him regularly that he was the best Dad there had ever been, and not just in the summertime. He became a summertime Dad a few years before, when Faye had been four years old. When he and Faye's Mommy decided to live in separate houses. In fact, they ended up living in very different places, far apart, which is why he could only be Dad sometimes, like in summer. But the summers were what Faye looked forward to all year. Even at Christmas in the midst of Santa's presents for her, huddled under the tree, eyes lit by the twinkling lights, even then, she only forgot summers for a little bit. But her Daddy would never know that she forgot to think about summers for even one instant.
This summer, though, Luke "Daddy" McDermott was more concerned about something else that seemed to be on his daughter's mind ...
...Keep Reading
Works on the Market
"The Computer Who Would be King" has had a little facelift, originally titled Robot instead of Computer. A story about an AI who follows an interesting interpretation of its programming. It was submitted to the Darkness Blooms anthology, produced by The Dread Machine, on May 15.
"An Island Never Cries" is a fable-style fantasy about a mountain-top guru who watches humanity develop. Island is waiting for a decision from Reckoning, an online magazine devoted to "creative writing on environmental justice."
Thassodar Jax: Galactic Ranger has just completed the first rounds of editing and revising and is now in the hands of beta readers. This is a full length novel about an alien in residence on Earth as a ranger (think park rangers) for our species. When he discovers escaped alien criminals on Earth, he joins forces with a human to stop them and, in the process, learns respect for the species he protects.
Something About Jace
I have been juggling for many years, since college, and am a member of the International Jugglers' Association. I am not a very good juggler. I can keep three balls in the air and do a number of tricks with them. I am learning to juggle clubs, thanks to ClubMotion, but I am not there yet. I've also been trying to master the 'behind the back' throws, but they aren't fluid yet. I learned to juggle in a class in college, and picked up the basic 3-ball cascade pattern quickly, but it was many years before I tried to develop those skills. After all, what job interview, other than a circus, would care if I could juggle? My family didn't even think it was all that cool, and had Tinder been around at the time, I doubt juggling would have gotten many matches.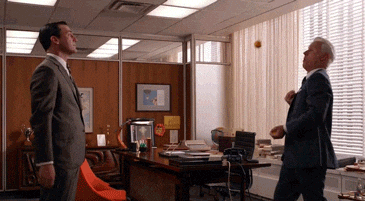 It was much later when I realized that none of that mattered. I didn't have to get paid, laid, or praised to enjoy juggling. I could juggle because it made me happy. Because it was fun. Once I crossed that line, I realized something else. I was proud of my juggling abilities, mediocre as they may be, and being proud of myself made other people proud of me, too. It turns out, when you start trying to please yourself, you end up surrounded with people who are pleased about it. It's a little like the best way to find a romantic partner is not to look for one. Perhaps I'll tell you about that another time.